Co-op Local Community Fund
November 06, 2016 15:06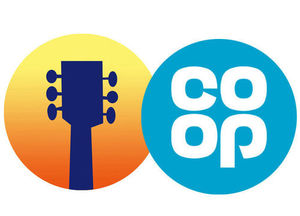 Co-op members! Help us raise money for Farnsfield St Michael's School.
The new Co-op Local Community Fund is ace - every time a Co-op member buys selected Co-op branded products and services, 1% of their spend goes to a local cause. The more members spend, the more money goes to causes in their area.
Farnstock is delighted to have been asked to be one of the three local charities supported by the Co-op Local Community Fund this year.
By selecting Farnstock to be your nominated good cause, 1% of anything you spend on selected Co-op branded goods comes to us to help us put on the best fundraiser we can for the School. You will also feel super great, fact.
To become a member or to nominate us as your local good cause, please check out coop.co.uk - it is quick and easy to do. Information about the Local Community Fund is coming out with new membership cards as we speak. All three local charities are fab, so even if you choose not to nominate Farnstock, remember to swipe your members card whenever you shop and keep an eye on how much you help local causes - feel good factor ahoy!